In this post we're highlighting one of our favorite older publications: a 1940's brochure of Highland Hospital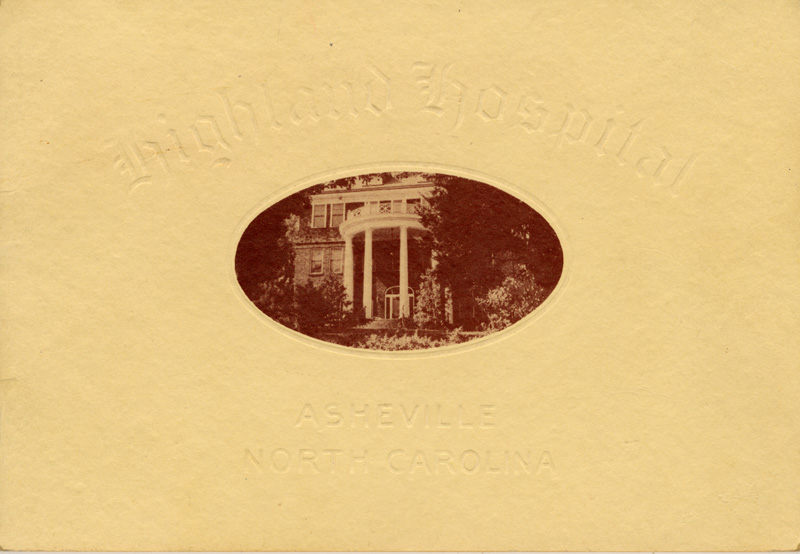 .
Founded in 1904 in Asheville, North Carolina, Highland Hospital was a psychiatric facility that treated patients with mental illness, depression, and substance abuse problems. The hospital was known for attracting an elite clientele from around the country, and even treated some well-known figures, such as Zelda Fitzgerald. In 1939 founder Robert Sproul Carroll donated the hospital to Duke, who owned it until 1980, when the institution was purchased by the Psychiatric Institutes of America.
The brochure is lavishly illustrated, and describes the institution's services and facilities. Highland Hospital was a product of the relatively new, burgeoning field of psychiatry and the shift away from asylums – which largely saw patients as untreatable – to hospitals that emphasized helping patients improve and rejoin society: "For the first time in the history of medicine, the early stages of what formerly were looked upon as hopeless mental illnesses now offer a gratifying large percentage of early arrests and cures." Modern methods of treatment, such as drugs and electroshock therapy, are noted, while self-reflection is seen as detrimental to restoring mental health, and therefore the Highland patient is kept busy with outdoor activities, classes, sports, and craftwork. The many images of the outdoors stress the importance of physical exercise and nature to recovery and mental health. The publication, though small, provides a fascinating look at the representation of mental illness and approaches to psychiatric treatment during the mid-20th century.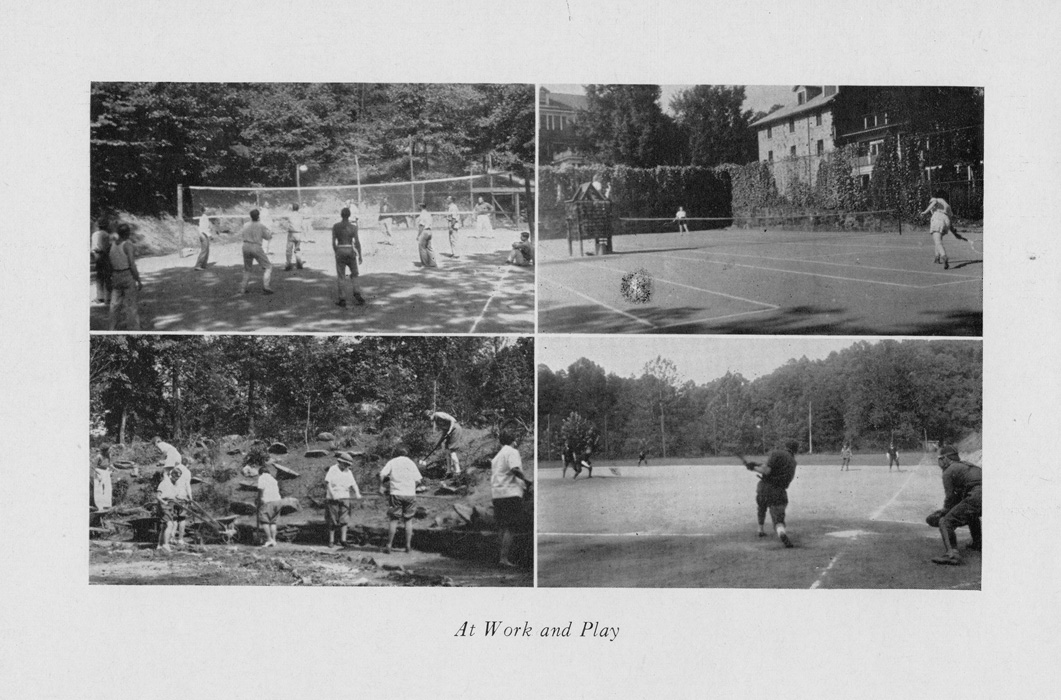 You can view the entire booklet online by visiting the brochure's page on MEDSpace. Additionally, the Archives has a collection of Highland Hospital materials, which contains items documenting the facility's history. You can learn more about the Highland Hospital Collection by visiting its finding aid.