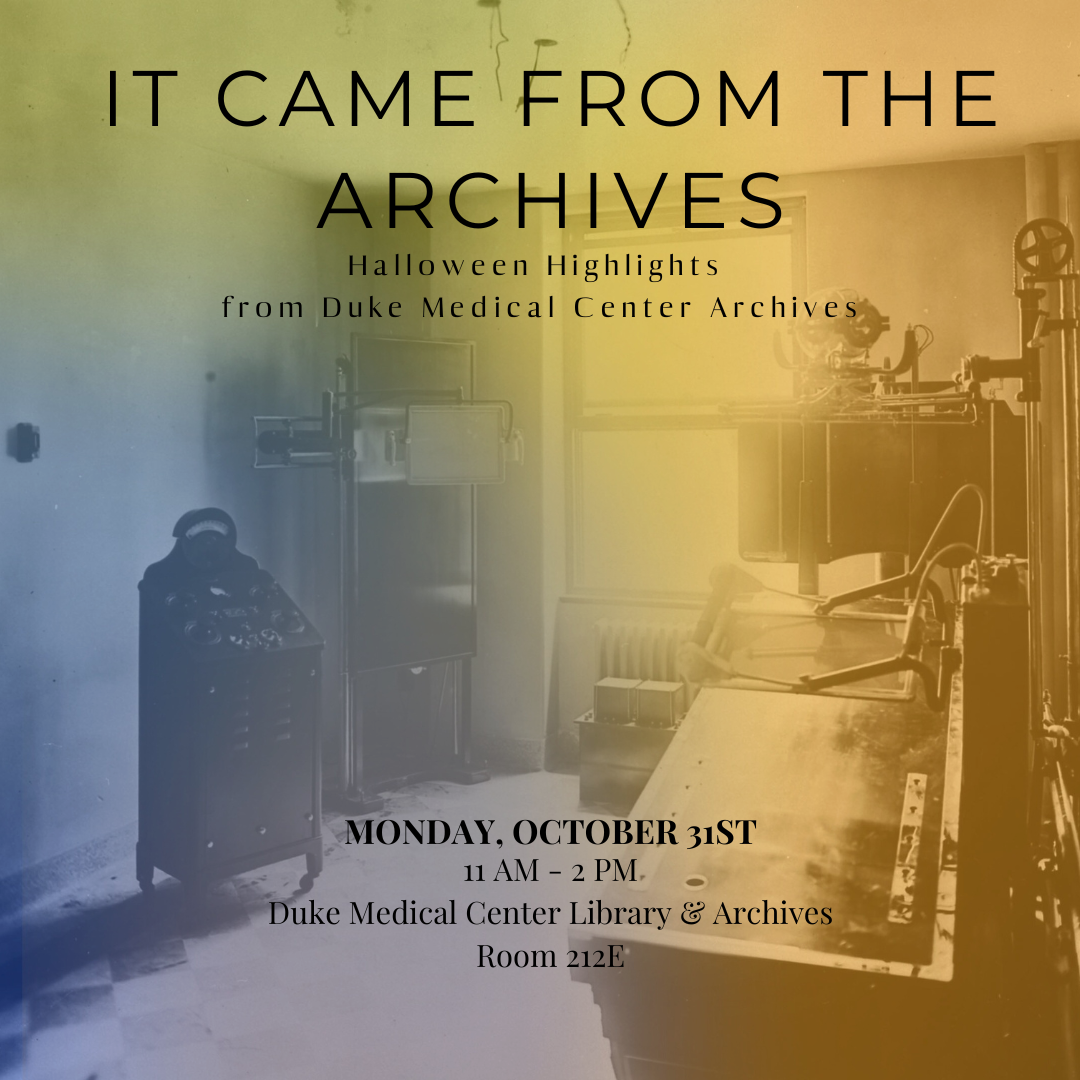 Location: Medical Center Library & Archives, Level 2, Room 212E
Date: Monday, October 31, 11am – 2pm
After an unexpected multi-year hiatus, the Duke University Medical Center Archives is excited to announce the return of our annual Halloween event! This casual open house event will feature a selection of odd, intriguing, and rarely seen materials from our collections.
All are invited to drop in to view detailed medical illustrations, touch old medical instruments, explore forgotten stories from the history of Duke Health, and much more.

Come by for a fun break to learn some history and enjoy free Halloween candy!