McKenzie Long joined the Archives staff as an intern in July. She received degrees in English and History from the College of William and Mary. Currently, she is working towards a Masters of Library and Information Science from UNC-Chapel Hill and expects to be finished in 2020. After graduation, she hopes to continue working in Archives.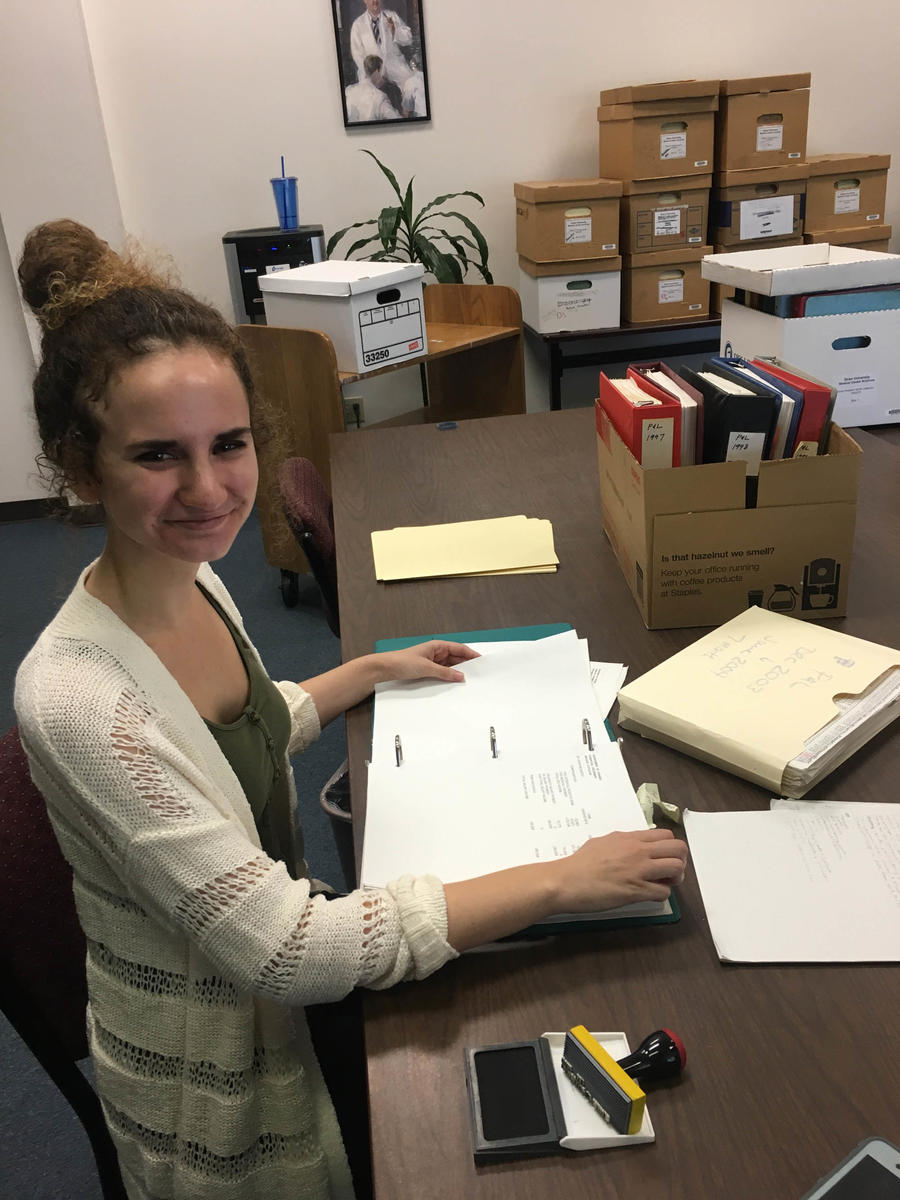 McKenzie developed an interest in archives as an undergraduate when she worked in Special Collections at the College of William and Mary. McKenzie is passionate about history, and working with materials from the past like photographs, maps, and letters allows her to constantly discover, explore, and learn. As the Archives Intern, working in an archives also gives her the opportunity to help preserve and make archival materials accessible to others.
Since starting at the Medical Center Archives, McKenzie has worked on several processing projects, as well as helping to accession new materials and enhancing the description on our finding aids to help make them more accessible to researchers.
When McKenzie is not at work or busy with school, she loves to watch old movies, craft, cook, bake, and when the weather is nice she likes to go swimming and hiking.
This blog post was contributed by Technical Services Head Lucy Waldrop