Photographs are among the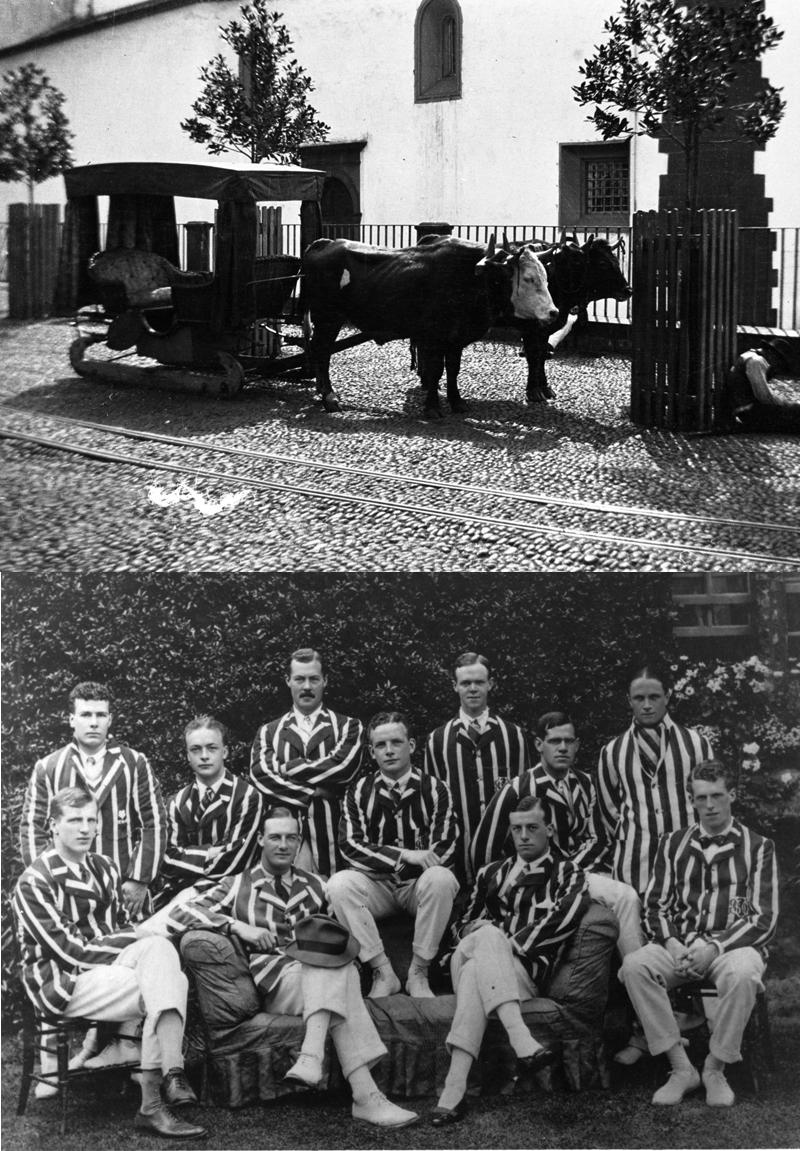 most frequently requested items here at the Archives and this week we spotlight one of our collections of images. Most of our prints and negatives are housed in the Photograph Collection, but there are also caches of photos in other collections. One such collection is the Wilburt C. Davison Papers. As the first School of Medicine dean, Davison had a remarkable career that lasted over fifty years and took him across the globe. The photos and negatives in his papers range in date from the late 1800s to the 1970s and capture the many things he did, the places he travelled, and the people he knew.
Among the earliest photos are ones of Davison in school at Oxford and with the American Red Cross during World War I. Davison was a Rhodes Scholar from 1913-1916 and served with the American Red Cross in France and Serbia from 1914-1919. On the right are two images from this period: the top is a scanned negative from an album compiled by Davison during his service with the American Red Cross; the bottom features Davison (top row, 3rd from left) with the 1913-1914 Oxford Varsity Water Polo and Swimming team.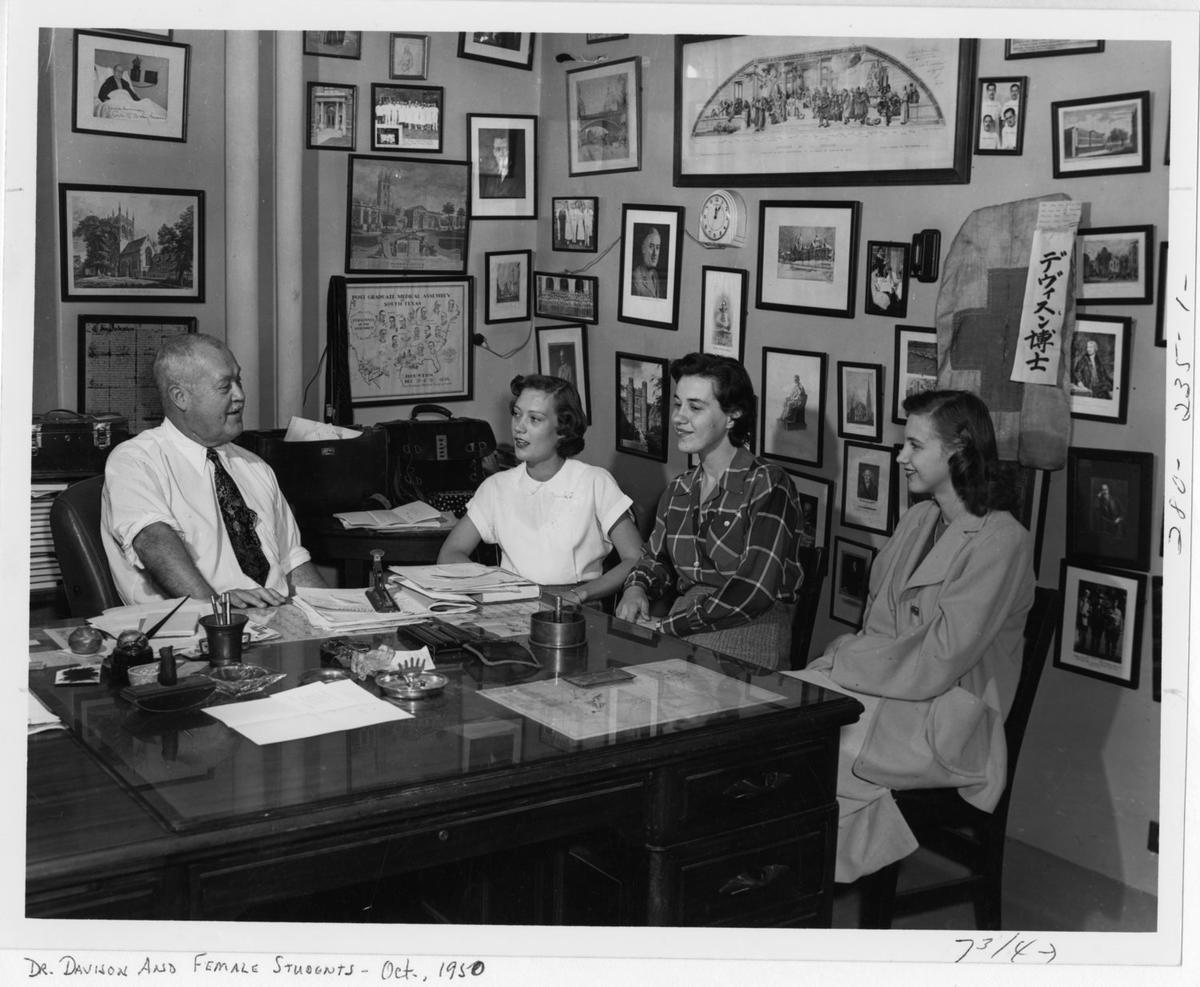 Throughout much of the 1950s, Davison travelled frequently on business to Japan and Taiwan. On the left is an image of Davison enjoying sake with Dr. Michihiko Hachiya on a trip to Japan in 1954. Despite his frequent travel, Davison maintained his commitment to his students and teaching medicine at Duke. Another image (pictured right) is of Davison in his office with three female medical students in 1950. The relationships Davison built with many of his students lasted beyond their time at Duke. Pictured below is Davison with two of his early students, Drs. Jay Arena ('32) on the left and Jack McGovern ('45) on the right. Arena and McGovern were so close to Davison, in fact, that he entrusted them with the project of editing his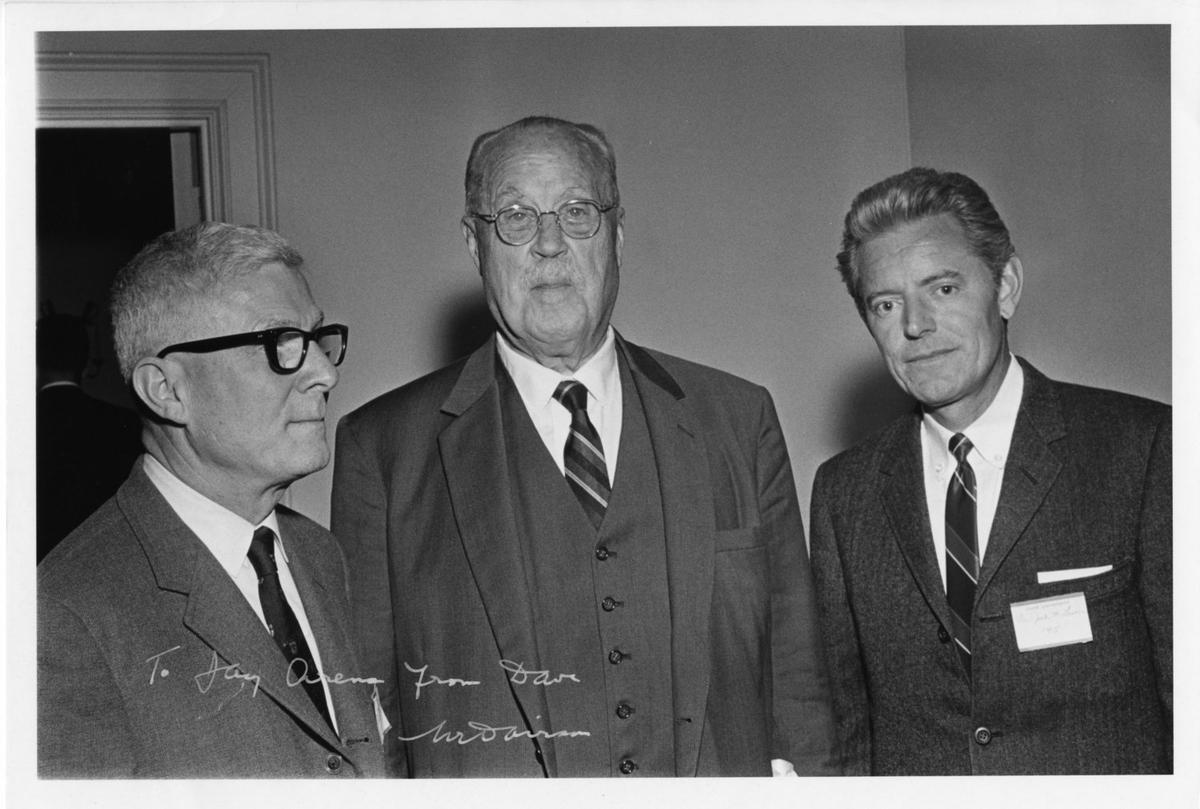 writings for publication, which would ultimately become Davison of Duke.
These photos give but a small glimpse of the broad range of images in this collection. You can see many more images of Wilburt Davison by visiting our digital repository, MEDSpace. For more information about Davison, see the Wilburt C. Davison papers finding aid on our website.