In this "Collections Spotlight" post we're featuring the papers of Dr. Eleanor Easley, an innovator in women's health.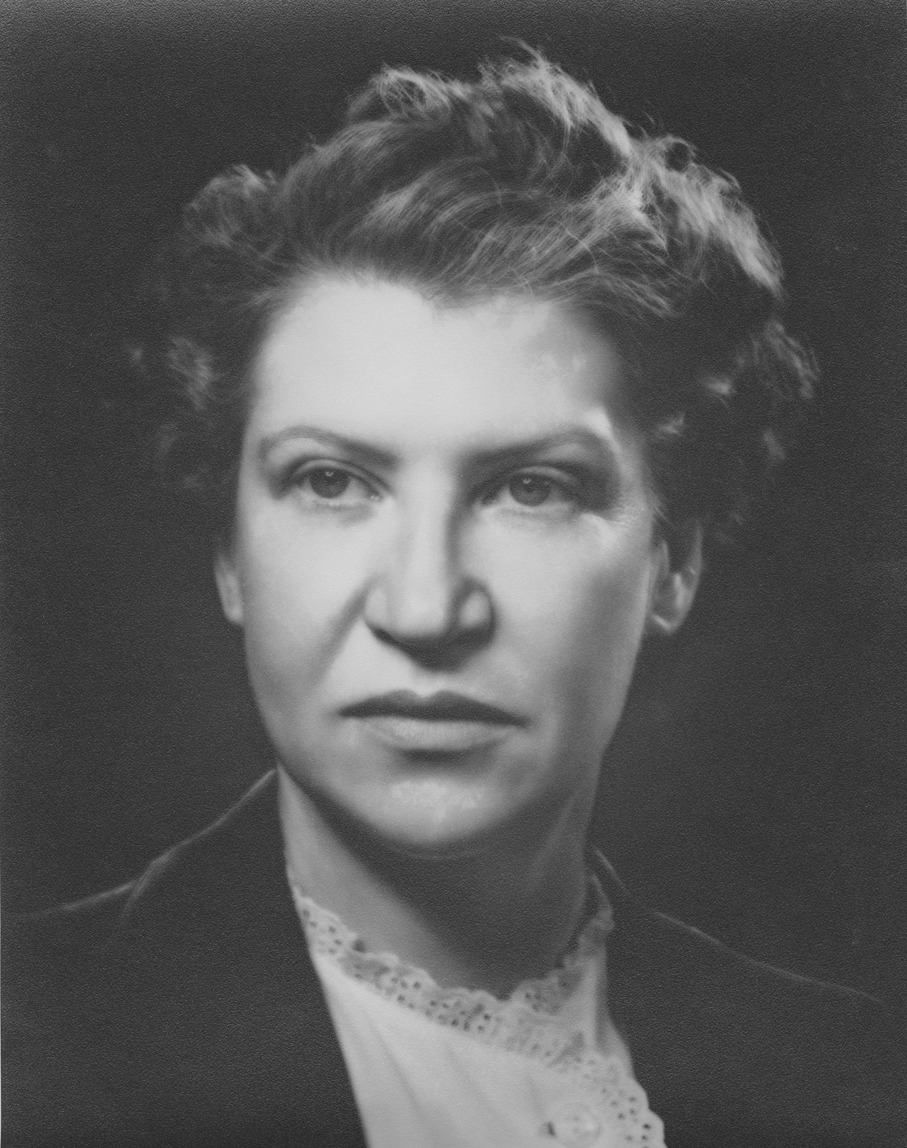 Easley is known for several "firsts": She was the first woman to graduate from Duke medical school's four-year program, the first female resident at Duke Hospital, and the first female president of the North Carolina Obstetrics and Gynecology Society. Yet she didn't originally plan to go into medicine. Born in Bellevue, Ohio, in 1907, Eleanor Easley received a BA from the University of Idaho in 1928 and an MA from the University of Iowa in 1929. While working on a graduate degree psychology, she enrolled in an anatomy course after her advisor suggested that she minor in physiology. She became fascinated by the subject, and decided to pursue a career in medicine. At a time in when many medical schools were not open to female students, Easley applied and was accepted to Duke's program. After graduating in 1934, she became a member of the house staff and an associate in obstetrics and gynecology. A few years later, in 1941, she and Dr. Richard Pearse cofounded the state's first medical partnership, the Durham Women's Clinic, known today as the Women's Health Alliance Durham.
Easley was innovative in her approach to women's health care. She was a pioneer in the use of anesthesiology for labor and delivery, as well as education about birth control, early detection of breast cancer, preparation for childbirth, and counseling for sexual problems. Additionally, she promoted the use of the upright position for women in labor in certain difficult births, and was an advocate for nurse-midwives in prenatal care and delivery.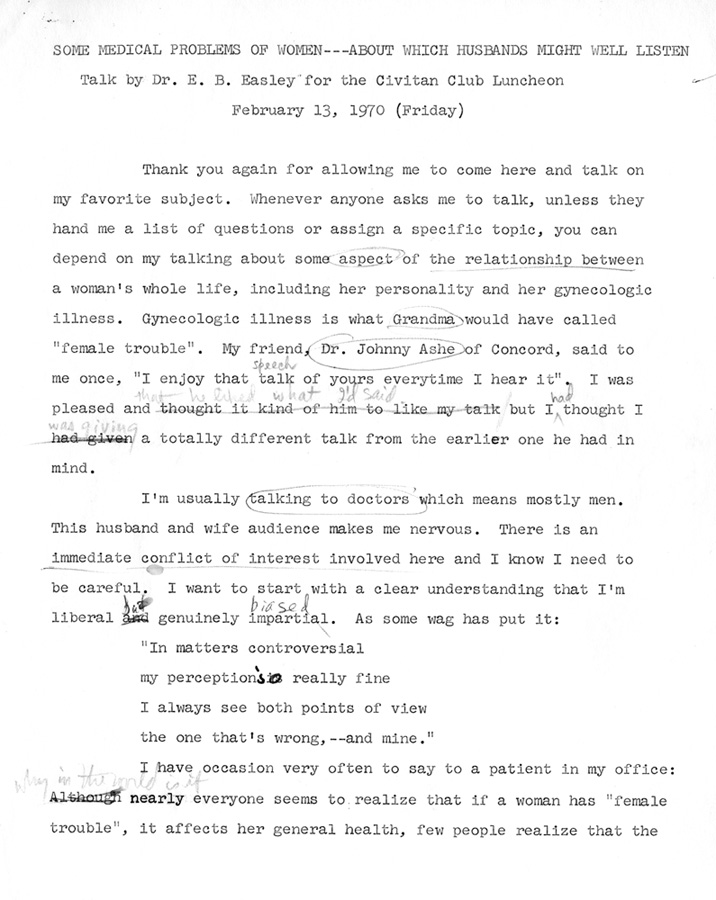 Her progressive thinking and commitment to women's well-being are evident in the Archives' Eleanor Easley Papers. Much of the collection is comprised of presentations, professional talks, and essays written during the 1960-1970s. Many of these documents focus on women's health, and often touch on how economic, social, psychological factors impact health. Easley's writing is both smart, accessible, and often funny, such as the 1970 wryly-titled talk, "Some Medical Problems of Women – About Which Husbands Might Well Listen." (Click on the image to the left to enlarge.)
The collection also includes photographs, correspondence, and ephemera ranging from 1945-1993, much of which is drawn from Easley's professional life. One example is the 1960 prenatal instructions pamphlet (pictured below) from her Durham practice which provided women with basic care instructions for their pregnancy because "we believe the more you understand about what is happening, the better you will get along."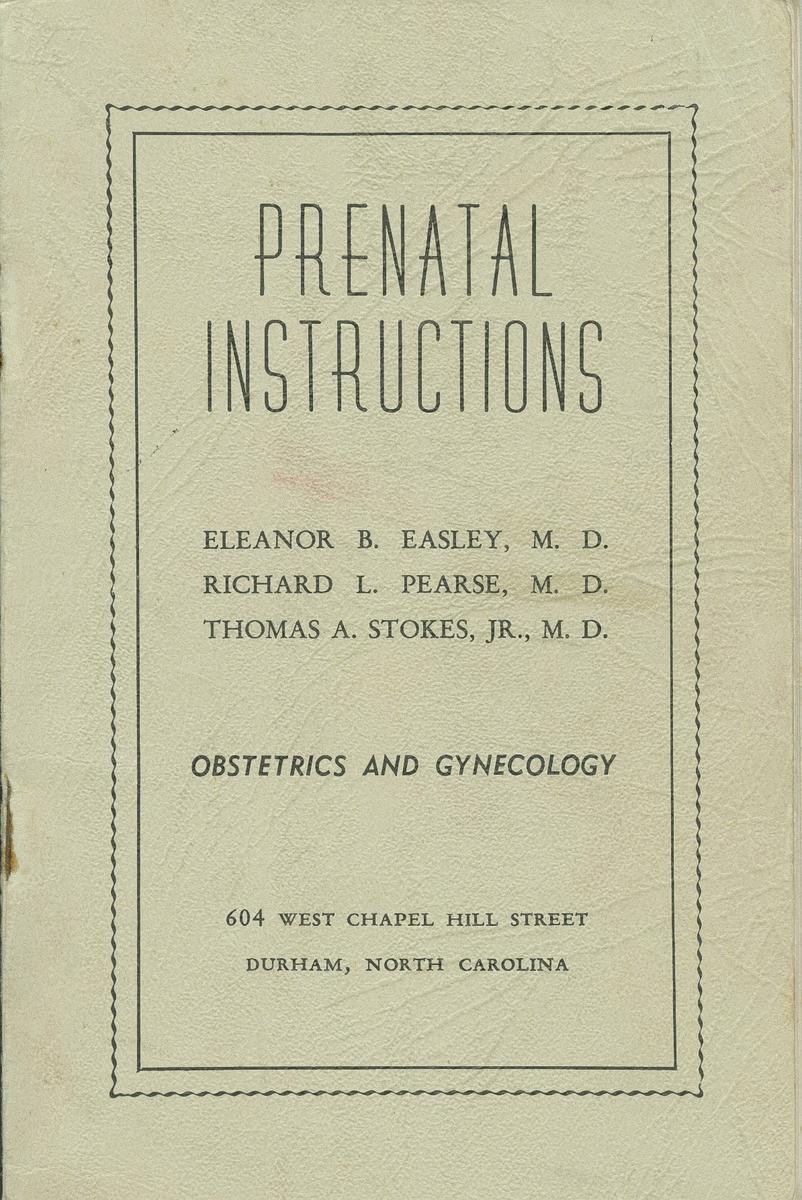 The Eleanor Easley Papers is an excellent resource for anyone interested in women in medicine, women's health, or the history of health care in Durham. To learn more about this collection, view the finding aid on our website. You can also learn more about Dr. Easley by visiting our Women in Medicine at Duke digital exhibit, which includes an oral history with one of her partners at the Durham Women's Clinic.