Duke University Medical Center's history is full of many high-profile firsts. In this post, we're highlighting what is perhaps a slightly less well-known one: Duke was first medical center in the world to offer a radio consultative program to isolated doctors in other countries.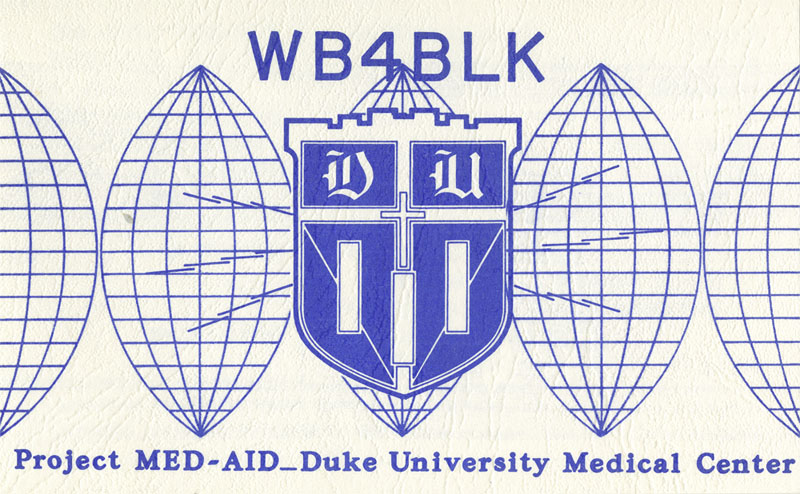 Begun in 1966 through the DUMC Amateur Radio Club, Project MED-AID – short for Medical Assistance for Isolated Doctors – used shortwave amateur radio to provide advice, consultation, and supplies in emergencies to doctors working in developing countries, particularly those in remote areas such as jungle hospitals, mobile units, and village clinics. For doctors working in such environments with few or no options, the radio program was an invaluable resource.
The station, operating under the call sign WB4BLK, transmitted and received AM, SSB (single-sideband), Morse code, and teletype communications. Duke doctors answered requests from telephones connected to a radio transmitter and receiver. While Project MED-AID received calls from throughout the world, the majority of requests came from doctors in Africa and Latin America. During its first year of operation, the program assisted with over 350 cases.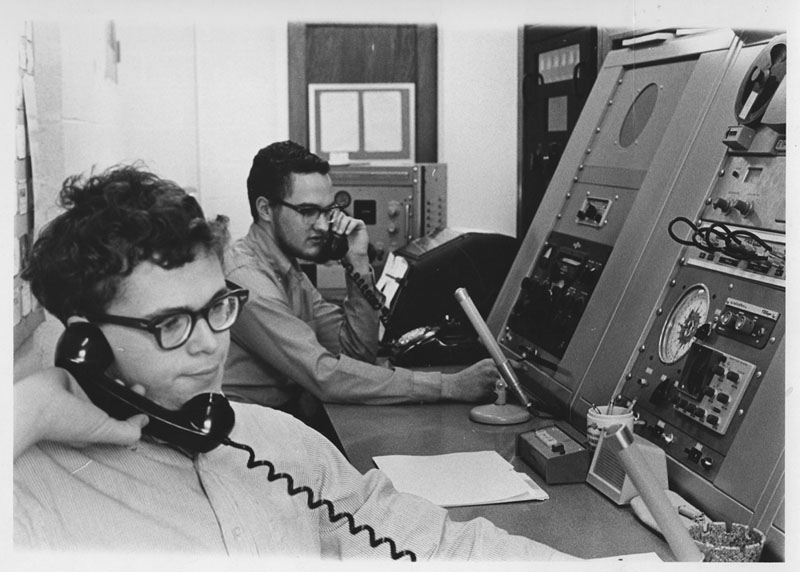 Project MED-AID was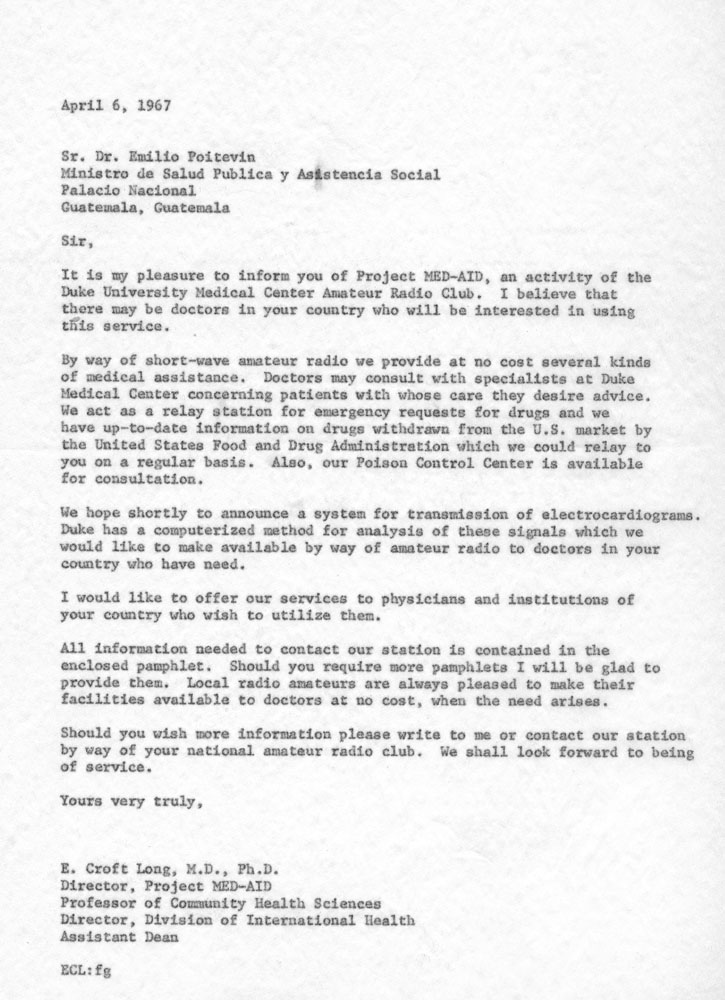 directed by Dr. E. Croft Long, the then Assistant Dean of the School of Medicine and Associate Professor of Preventive Medicine. In addition to overseeing the program, he actively promoted it as well. To the left is a 1967 letter from Croft to a public health official in Guatemala introducing the radio program and offering its services. (Click on the image to read the full letter.)
Though successful, the program's life was brief, and Project MED-AID disbanded in 1970.
The Project MED-AID Papers provide a fascinating look at one of Duke's early global health programs. The collection contains correspondence, reports, clippings, photographs, constitution and bylaws, meeting minutes, blueprints, and other documents. To learn more, visit the collection's finding aid on our website.