In November 2021, Dr. Kevin Lindsey Thomas, MD, an electrophysiologist and Associate Professor of Medicine in Duke's Division of Cardiology,
was named the Duke University School of Medicine's Vice Dean for Equity, Diversity, and Inclusion by Dean Mary E. Klotman
. The role is a first for the school, and was among the key action items outlined in the anti-racism and advancing equity strategic plan launched by the School of Medicine in June 2021.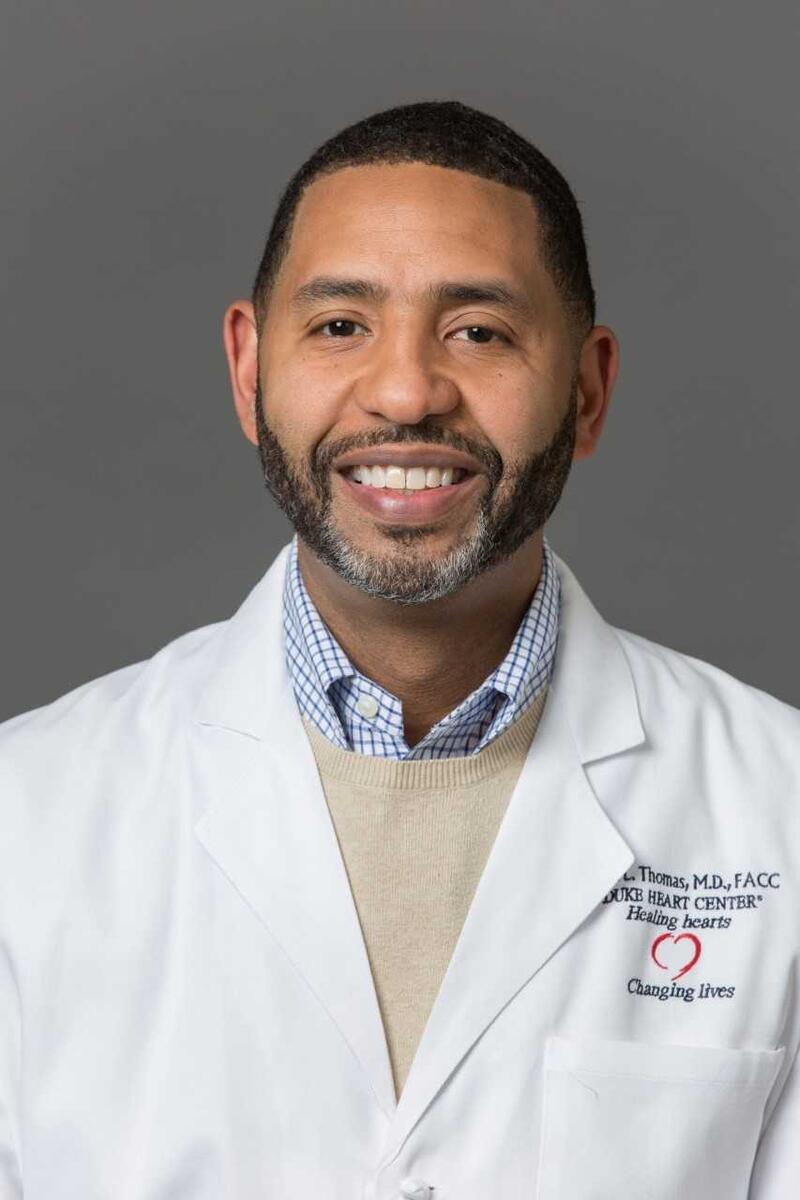 Dr. Thomas received his undergraduate degree from Emory University and his medical degree from the University of North Carolina at Chapel Hill. He completed his Internal Medicine Residency and Fellowships in Cardiology at Duke University Medical Center, where he served as Chief Resident in the Department of Medicine. Upon completion of his training, Thomas joined the faculty at Duke. As a cardiac electrophysiologist, Dr. Thomas' clinical focus is on heart rhythm problems in his patients. As a researcher, his focus is on health disparities with the goal of improving access to high-quality health care for people of races, genders, and ages. Throughout his career, Dr. Thomas has led multiple equity initiatives within Duke as a faculty member, including serving as Director of Faculty Diversity and Health Disparities Research at the Duke Clinical Research Institute and as Co-director of the Duke Health Disparities Research curriculum, and chairing the Dean's Advisory Council for Underrepresented Minority Faculty.
Earlier in the year, on March 18, Dr. Thomas was interviewed by Joseph O'Connell as part of the Department of Medicine's Oral History Project (see the end of the article for more information about this interview and the Archives' oral history program). In the interview, Thomas discusses his path to academic medicine, his experiences as a Resident and later Chief Resident at Duke, the intersections of his clinical and research portfolio, and how he approaches leadership and issues of bias and equity in medicine. The themes of this interview include cardiology; medical training; and diversity, equity, and inclusion. 
Additional Information
This blog post was contributed by Medical Center Archives Assistant Director Lucy Waldrop.