Archives Month is an annual, month-long observance of the agencies and people responsible for maintaining and making available the archival and historical records of our nation, state, communities, and people. Archives serve as the memory of our nation, and by celebrating, we recognize and give legitimacy to the enduring value of American records and America's archives.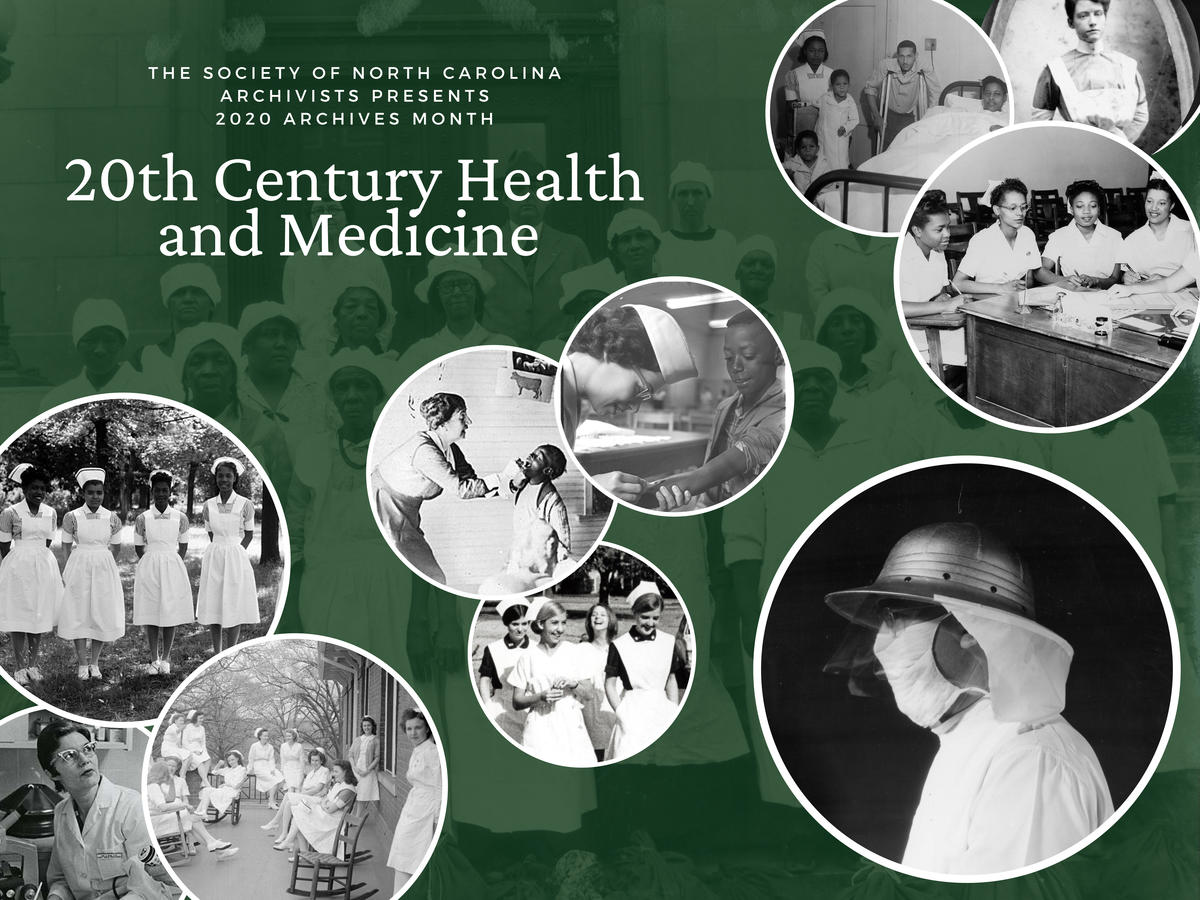 We encourage you to check out our Instagram account where we'll be highlighting treasures from the Medical Center Archives collection all month long. This month the Society of North Carolina Archivists theme is 20th Century Health and Medicine. The official poster features 2 photographs from our collections, pictured on the right. Archivists from institutions across the state all submitted images related to the theme. You can view all the photographs on Flickr and HistoryPin. 
Throughout October, we invite you to join us in celebrating the importance of archives as we highlight the history of Duke Health!
This blog was contributed by Assistant Director and Technical Services Head Lucy Waldrop.