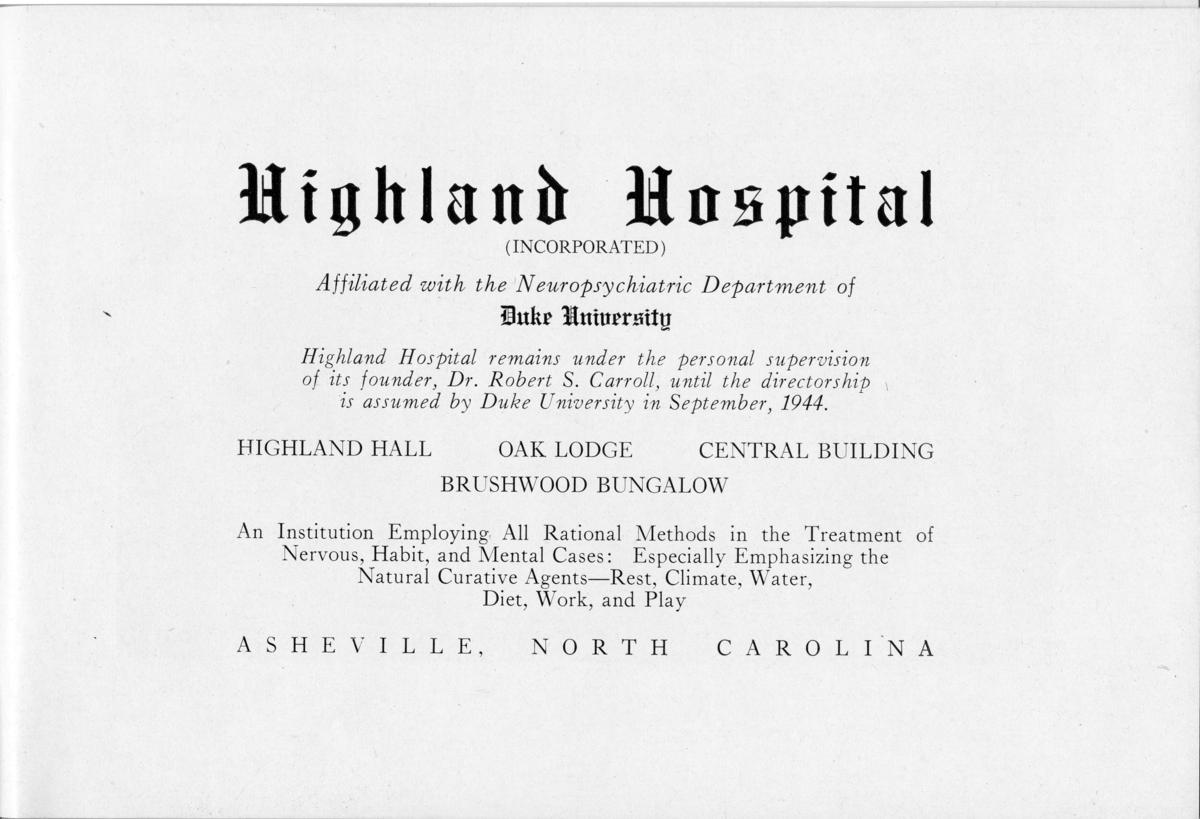 The Medical Center Archives is happy to announce that the Highland Hospital Records are now open to researchers through a reprocessing project. Highland Hospital, a small, for profit, inpatient mental hospital located in Asheville, North Carolina, was owned and operated by Duke University from 1944 to 1980. The materials date from 1906 to 1981, but the bulk of the collection's records are from the 1940s and 1950s and contains primarily administrative records such as agreements, annual reports, architectural plans, appraisals, audits, brochures, budgets, clippings, correspondence, data on lawsuits resulting from fire and accident, deeds, fiscal reports, insurance papers, minutes, monthly statements, newsletters, photographs, programs, publications, reports, as well as sale and lease papers. Scattered throughout these records, is information about the fire that killed Zelda Fitzgerald and 8 other women in 1948.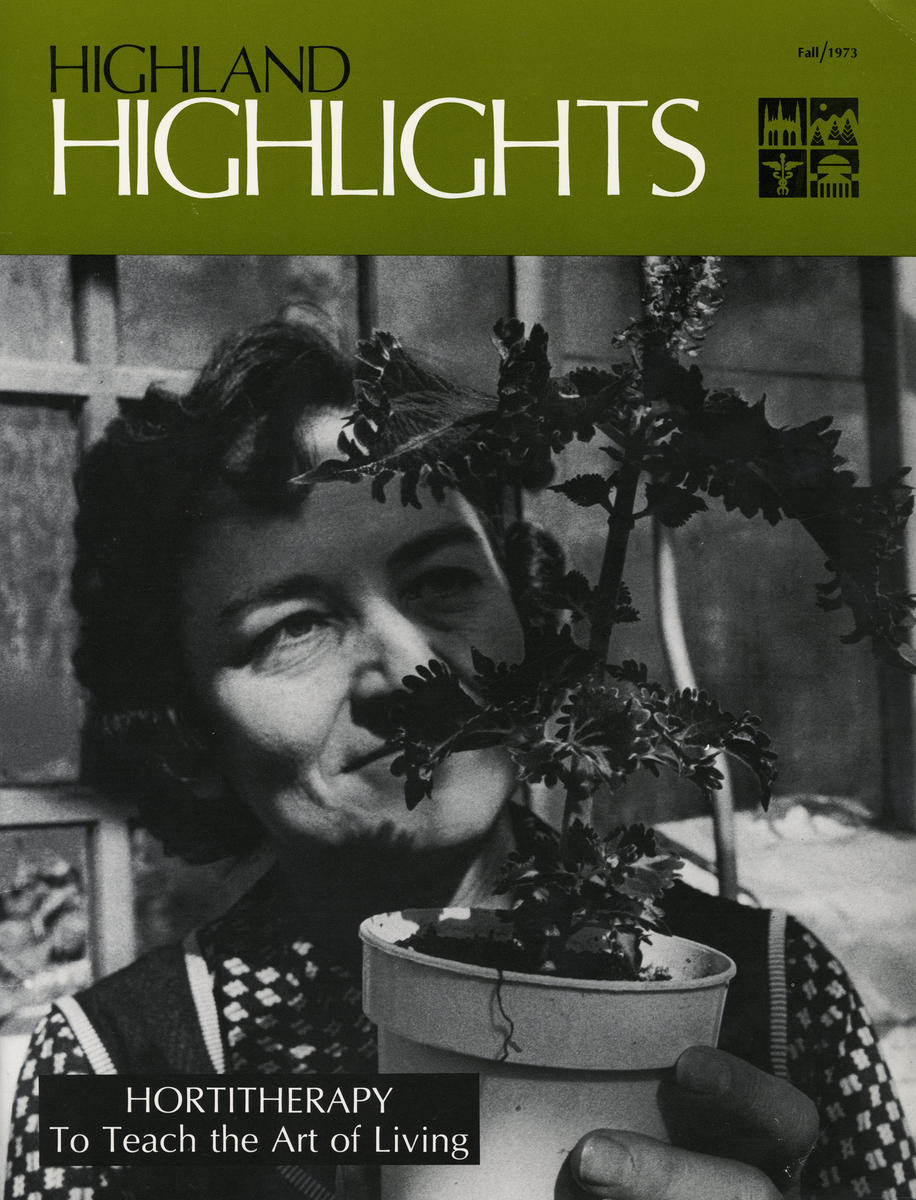 This collection illustrates the challenges of operating an elite, ever-expanding psychiatric hospital in the mid-twentieth century in Asheville, North Carolina: the car broke down, staff quit, brand new furnaces caught fire in brand new buildings, patients died and escaped, and the kitchens were always being remodeled. The hospital was clearly a labor of love. It was successful, but that success took hard work. All of which is documented in this collection.
While the collection provides subtle evidence of life as a patient and practitioner at the hospital, these records are chiefly administrative in nature, but a thorough examination of building plans, correspondence, and patient handouts yields contextual information of what daily life at Highland Hospital was like for both patients and practitioners. For example, treatment plans gleaned from financial records (i.e., the monthly budget for insulin) reveal the prevalent use of shock therapy—not at all uncommon for the time period. The few periodicals in this collection speak of the importance of diet and exercise, and the building plans and magazines testify to this belief. There was a working patient greenhouse onsite, and a photograph of female patient gardening was featured on the cover of Highland Highlights. The importance of diet in recovery was evident in the numerous records pertaining to kitchen design and upgrades, cooks, and cleanliness. How patients were administered to is present throughout but is never explicitly stated. As previously noted, these records were created for administrative purposes.
It is important to note that the Highland Hospital Records are not a source of patient records. The few mentions of individual patients account for only a small percentage of the records present, and these records were removed to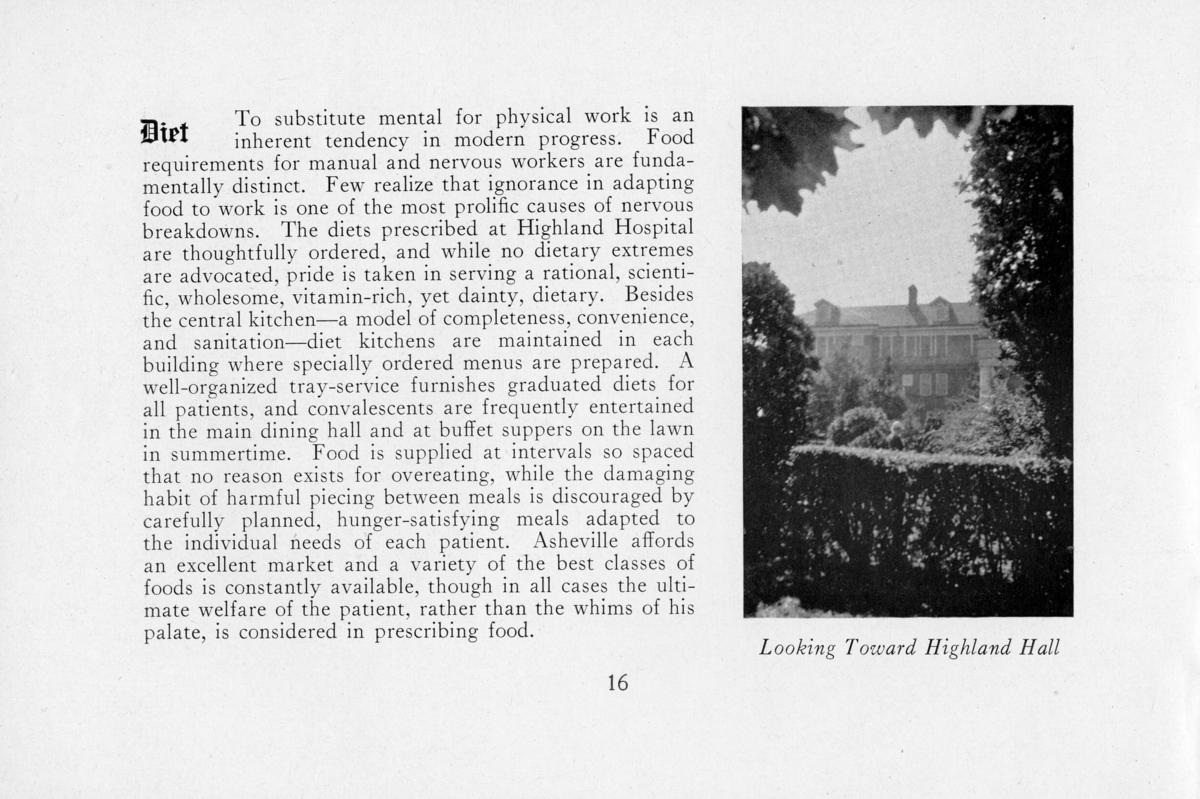 a restricted series when the collection was reprocessed. The collection does, however, provide a glimpse of how difficult it was to "administer," in both senses, to manage a business and to treat patients. The methods for both of these practices can be extracted from such unlikely and plentiful sources as monthly fiscal reports and correspondence.
To learn more about these materials, visit the finding aid or contact the archives staff.
This blog post was contributed by Archives Volunteer Elizabeth DuRocher.