The Medical Center Archives is pleased to announce that the Durham-Orange County Medical Society Auxiliary Scrapbooks are open for research. The Durham-Orange County Medical Society Auxiliary was initially organized in 1930 to oversee the entertainment of the wives of the doctors attending that year's North Carolina Medical Society meeting in Durham. After the meeting, the auxiliary was inactive until 1944, when 26 doctors' wives from Durham and Orange Counties formally organized the group and expanded its mission. The objectives of the Auxiliary was to assist the Durham-Orange County Medical Society advance medicine and public health and to promote relationships and cooperation among physicians' families. Any wife or widow of a member of the Durham-Orange County Medical Society was eligible for membership. The group met at least three times a year and was directed by an Executive Board consisting of elected officers.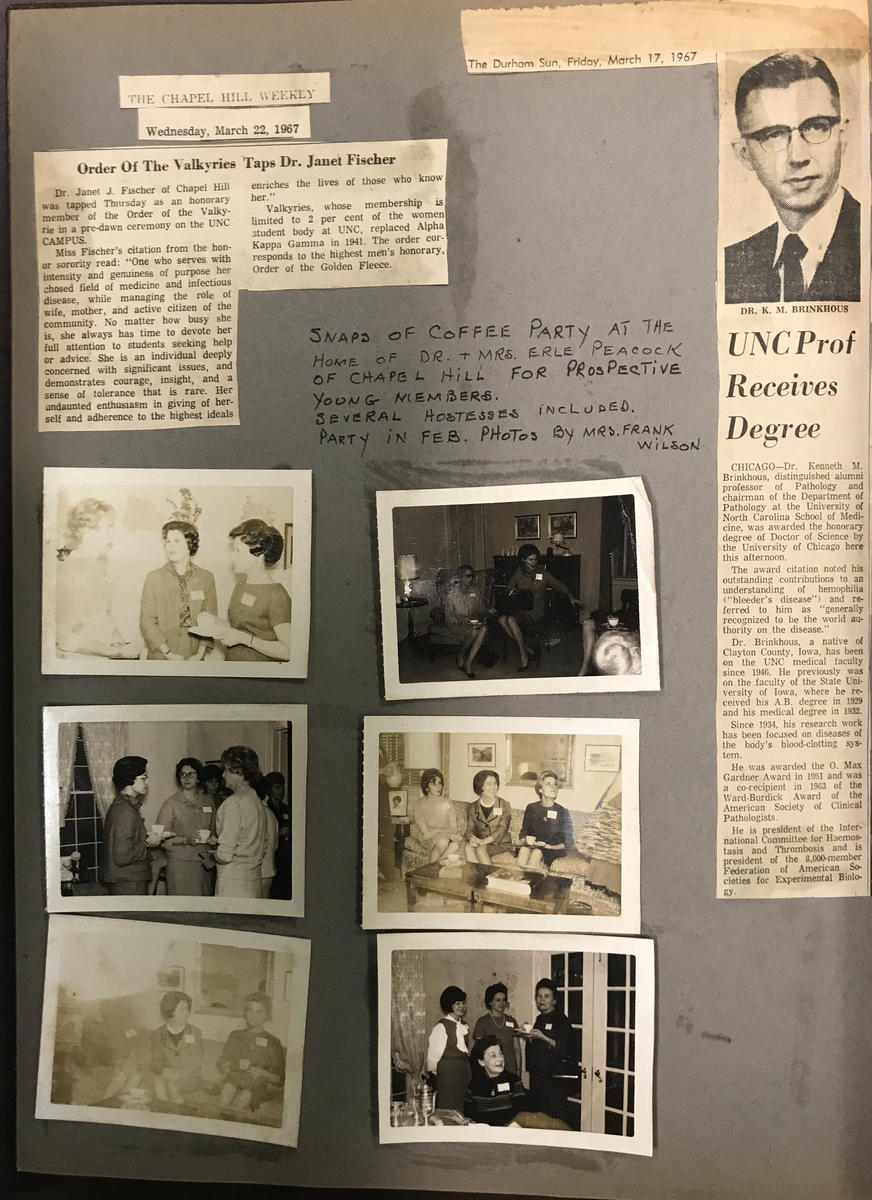 The collection contains scrapbooks from the Durham-Orange County Medical Auxiliary collected by Meredith Paddison from 1961 to 1971, which document the Auxiliary's projects and activities, including community outreach programs, fashion shows, luncheons, benefits, parties, lectures, and fundraising. Materials include correspondence, newspaper clippings, programs, photographs, newsletters, brochures, meeting agendas, and awards. In 1979, the Durham-Orange County Medical Auxiliary was disbanded and some of the former members reorganized to form the Durham County Auxiliary to the Durham-Orange County Medical Society the same year. This collection also contains scrapbooks of the Durham County Auxiliary from the years 1984-1985 and 1986-1987.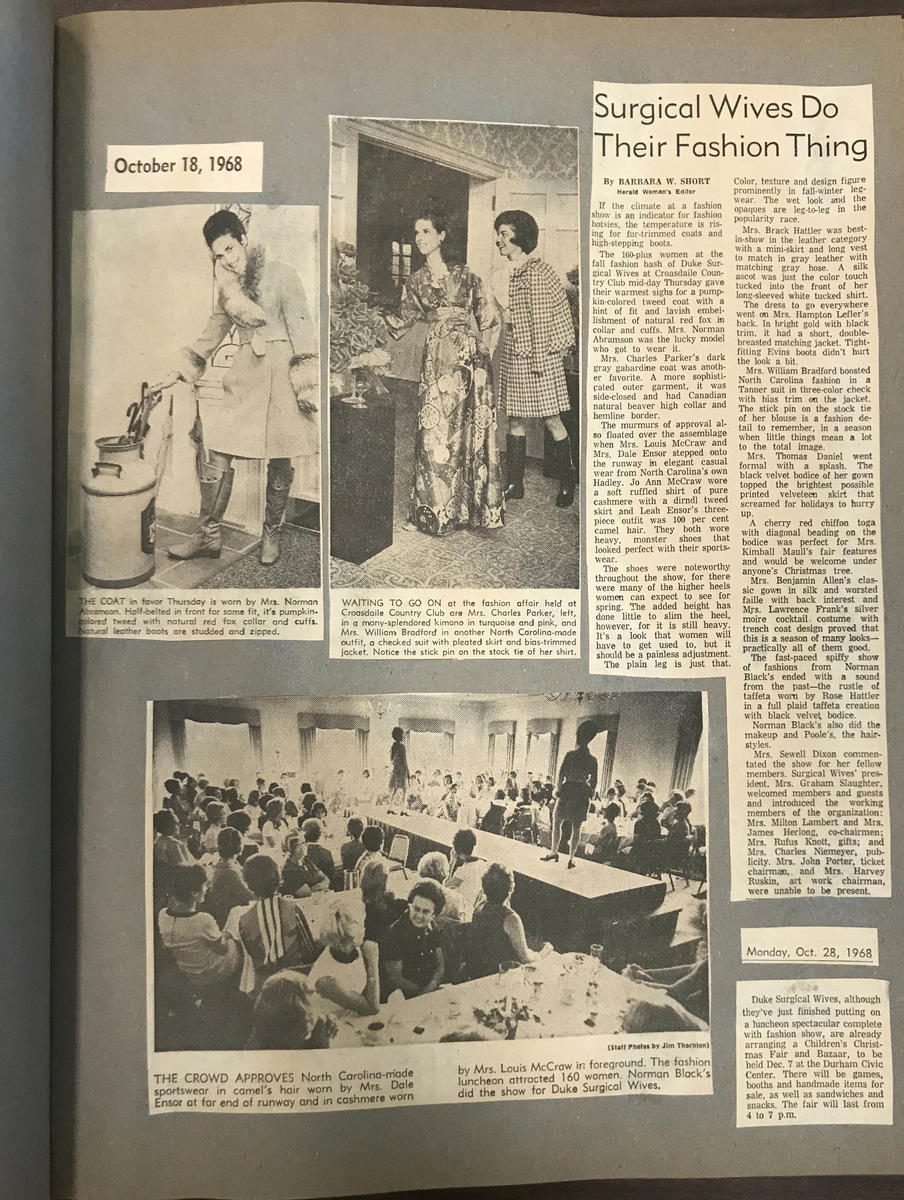 The pages of the scrapbooks document the frequent fashion show fundraisers put on by the wives of Duke Hospital doctors. The scrapbooks also reveal these women's engagement with contemporary medical debates, including the use of "The Pill," new diagnostic devices, mental health, addiction, local drug-use, and husbands' place, or lack thereof, in the delivery room. Also documented in these scrapbooks is the creation of Durham's Nearly New Shoppe, a thrift store established by wives of the Duke medical faculty in 1968 that raised money for Duke University School of Medicine scholarships. These scrapbooks should be of interest to any researchers interested in the role women played at Duke Hospital and the area's medical community.
To learn more about these materials, visit the finding aid or contact the archives staff.
This blog was contributed by Archives Intern Caroline Waller.