This is Part 6 of a multi part series on oral histories at the Medical Center Archives.
The Duke University School of Medicine's Department of Surgery was established in 1930 when the Duke University School of Medicine (DUSOM) and Duke University Hospital were also created. See below for a previous and current chairs.
J. Deryl Hart, M.D., 1930-1960
Clarence Gardner, M.D., 1960-1964
David C. Sabiston Jr., M.D., 1964-1994
Robert W. Anderson, M.D., M.B.A., 1994-2003
Danny O. Jacobs, M.D., M.P.H., 2003-2012
Allan Kirk, M.D., Ph.D., 2014-present
The Department of Surgery offers residency programs in the following areas: Emergency Medicine, General Surgery, Integrated Plastic and Reconstructive Surgery, Integrated Thoracic Surgery, Physician Assistant Emergency Medicine, Physician Assistant Surgical, Traditional Cardiothoracic Surgery, Urology, and Vascular Surgery Integrated. Select
this link
to read more about the residency programs the Department of Surgery offers. Since 2018, interviews are conducted with Department of Surgery's Chief Residents each year as a way to document the department's Chief Residents. Interviewees discuss their family background, educational background, and experiences at Duke.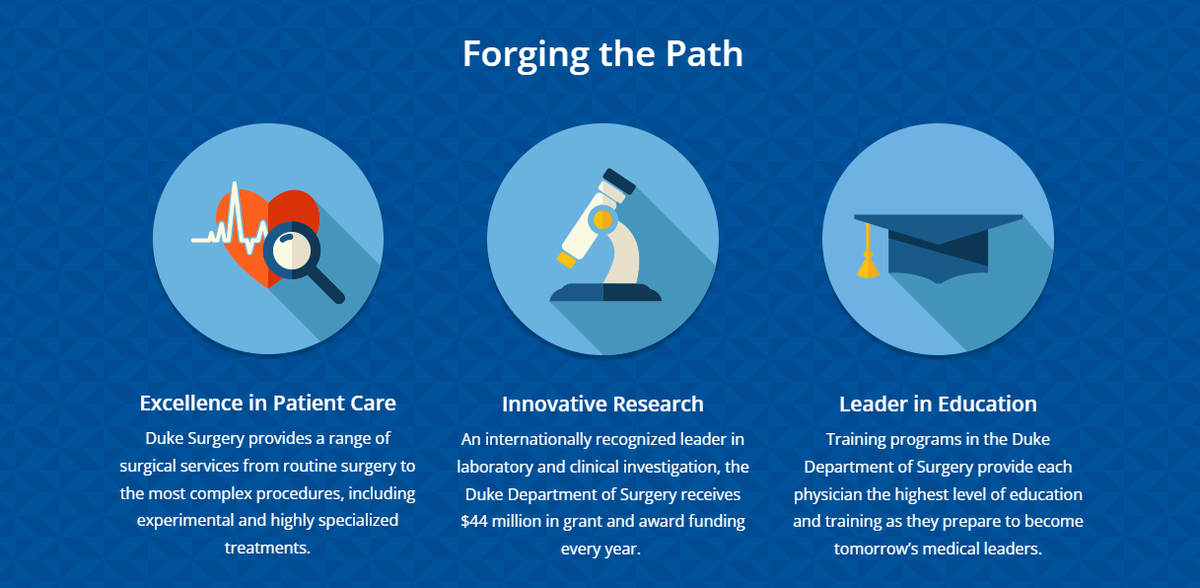 This blog post was contributed by Medical Center Archives Assistant Director Lucy Waldrop.