In honor of Dr. Lefkowitz's 50 years at Duke, we would like to spotlight his collection of personal papers that are held at the Medical Center Archives.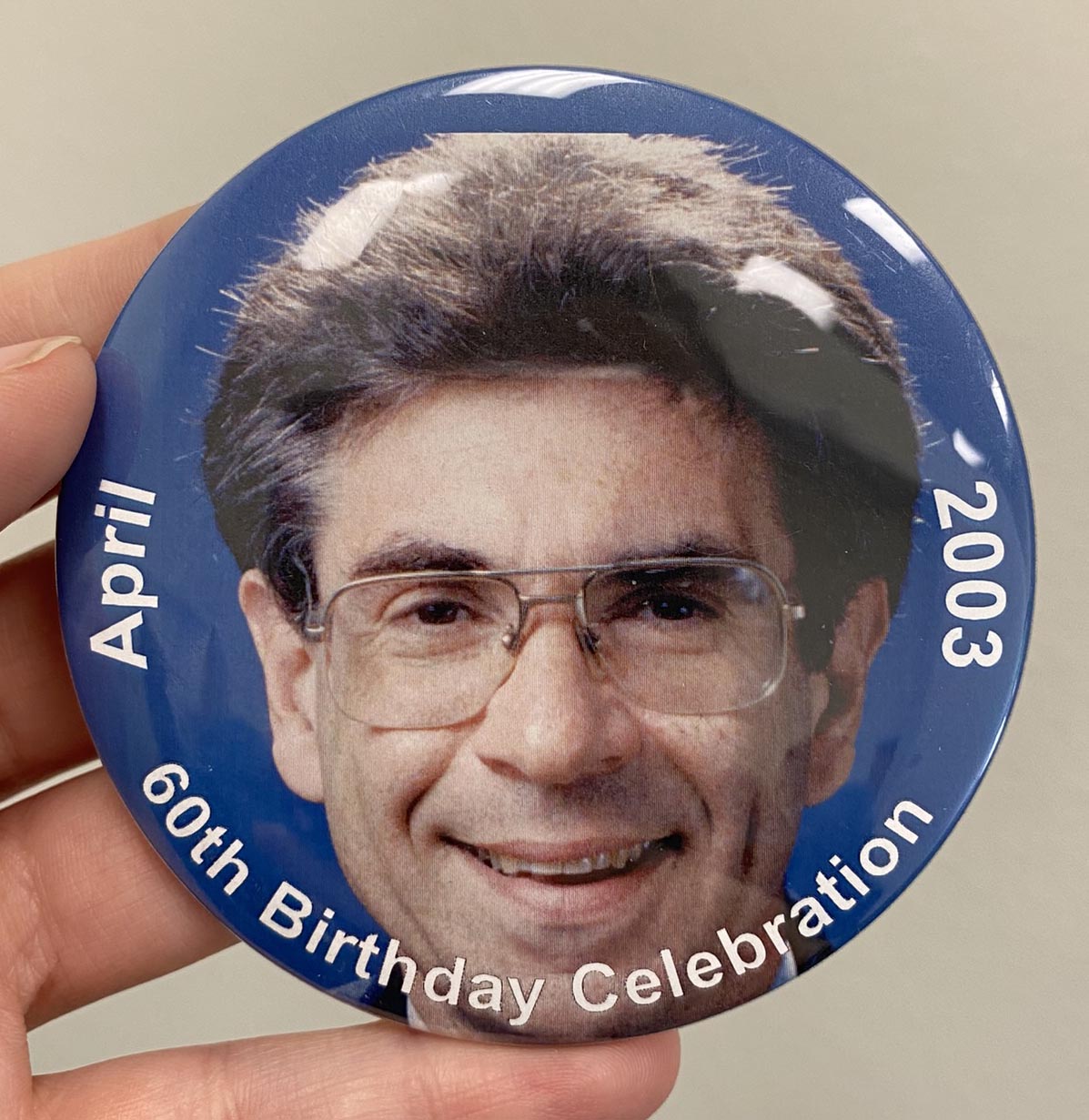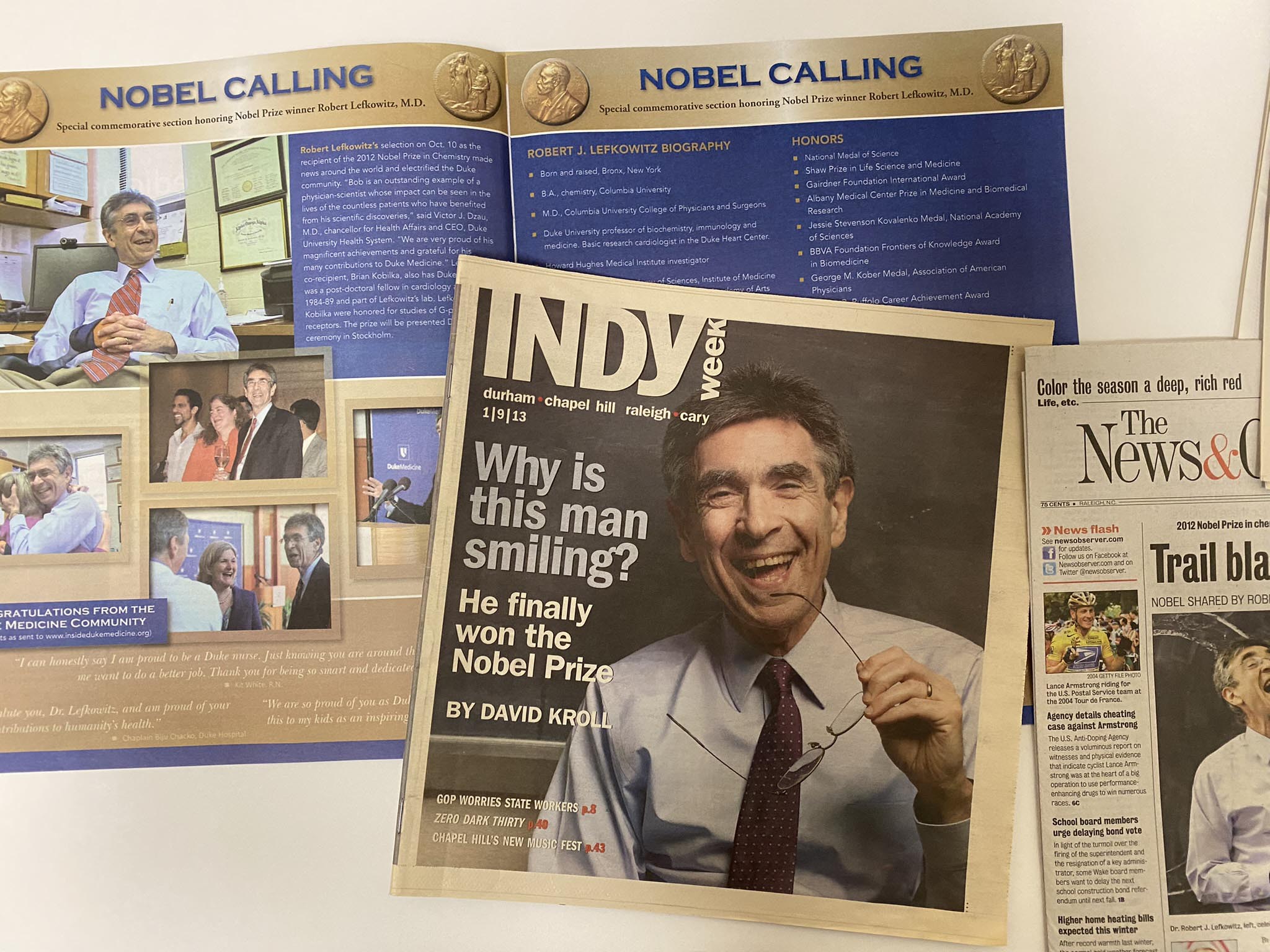 The Medical Center Archives began collecting Dr. Lefkowitz's materials in 2004 with the initial transfer of two boxes of records. The collection has since grown to 410.75 linear feet of materials and is one of our largest. It documents Dr. Lefkowitz's career and contains his professional papers, including travel and conference materials, speeches, memoranda, committee materials, awards and honors, former employee files, old equipment files, grant materials, alumni files, material transfer agreements, mice invoices, research, and digital files.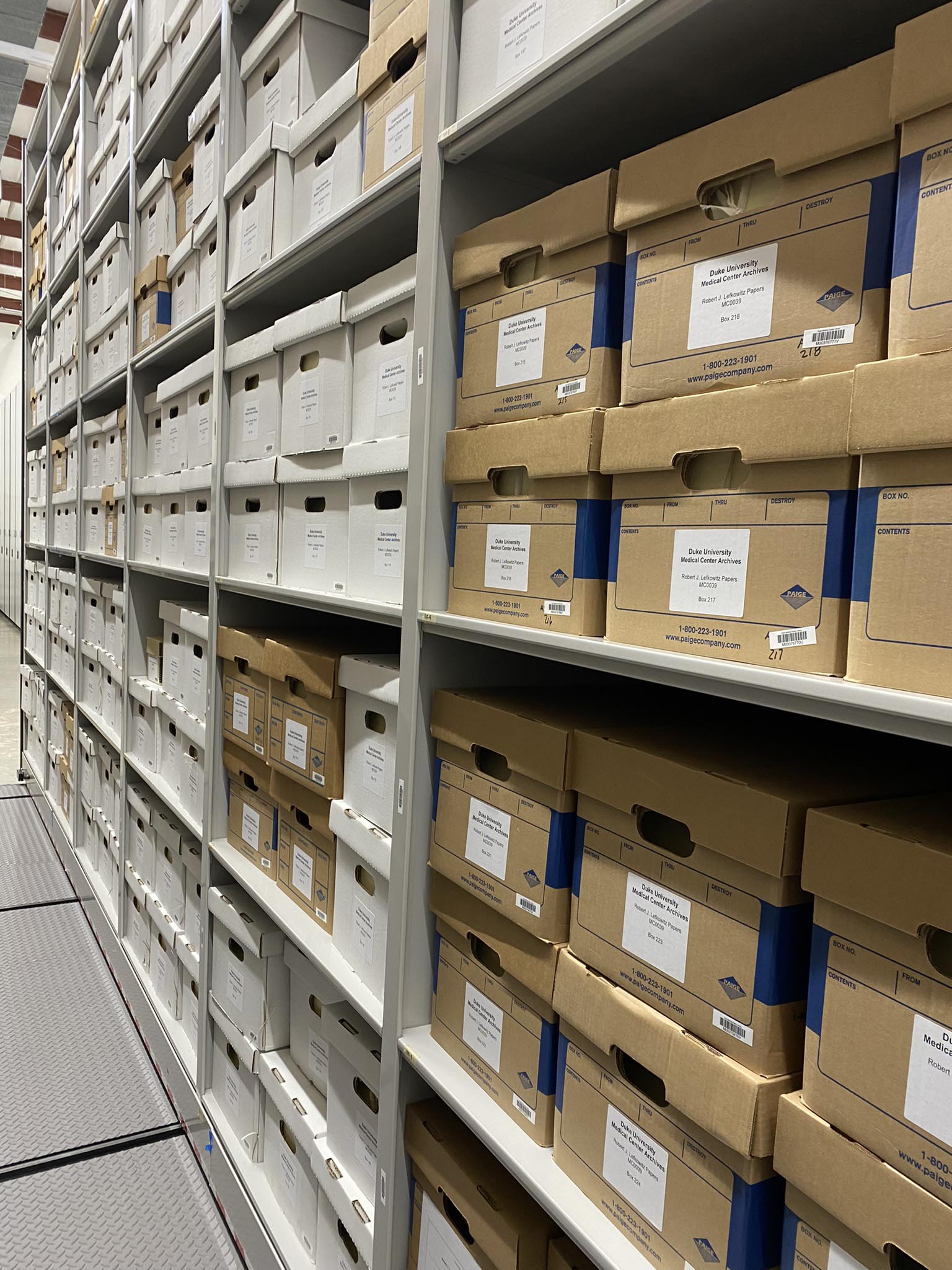 The impact of his work is also well documented in our library collections as well. According to Scopus, he has over 900 publications that have been cited more than 128,000 times. We are honored that Dr. Lefkowitz has entrusted with us the preservation of his professional papers and want to join the rest of Duke community in celebrating Dr. Lefkowitz's scientific achievements here at Duke. 
To learn more or view the Robert J. Lefkowitz Papers, contact the archives staff or visit the finding aid.