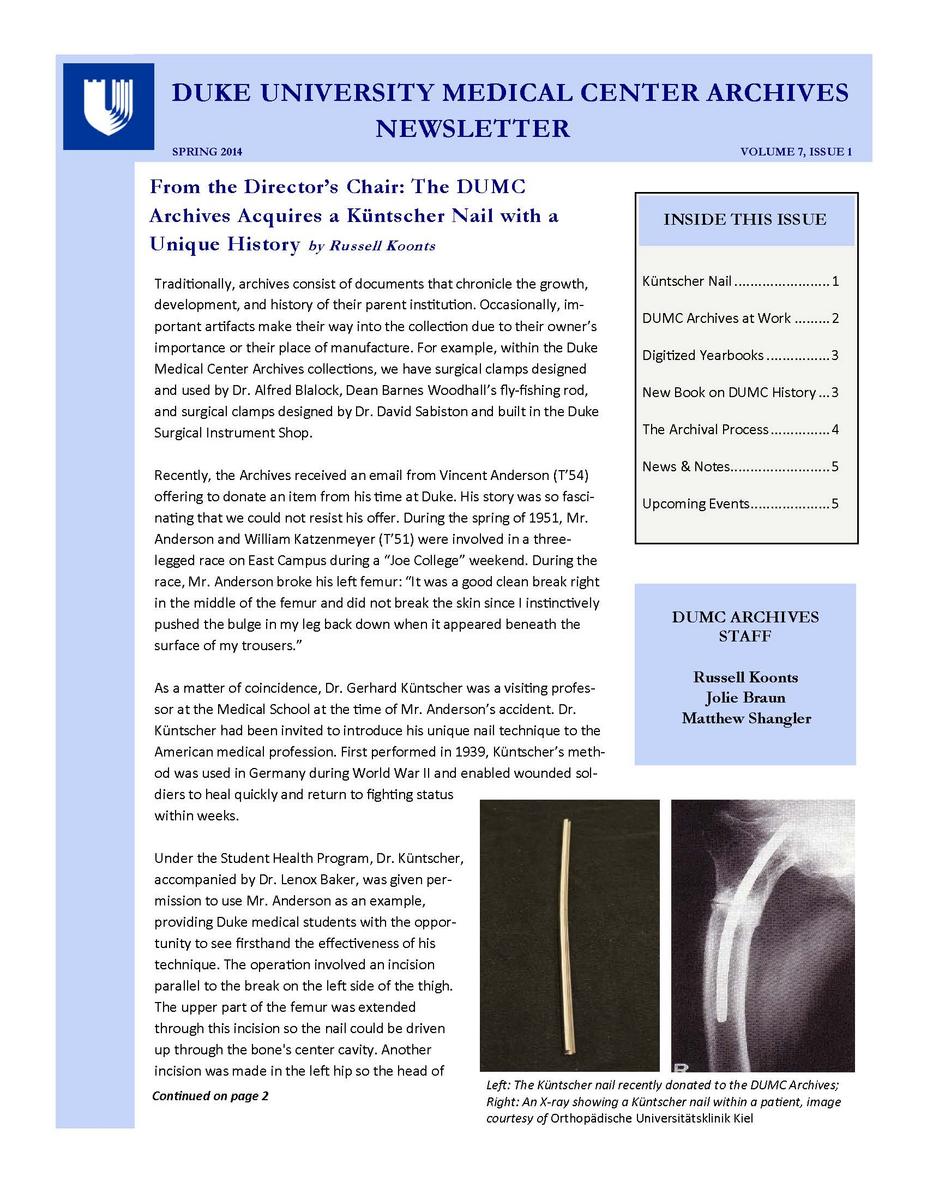 The DUMC Archives Spring 2014 newsletter is now available! To read it, visit our newsletters page. 
In this issue:
From the Director's Chair: THE DUMC Archives Acquires a Küntscher Nail with a Unique History
DUMC Archives at Work
Digitized School of Medicine Yearbooks Now Online
News Book Highlights the History of the Duke Division of Infectious Diseases
Beyond Boxes: The Archival Process
News & Notes
Upcoming Events
If you'd like to subscribe to our newsletter, email us at: dumc.archives@mc.duke.edu.