This week the School of Nursing welcomes back its graduates for their annual Reunion Weekend. In honor of the occasion, we shine our spotlight on a special part of the School of Nursing Records: the scrapbooks. Coincidentally, it was during a Reunion Weekend in 2006 that these scrapbooks were donated to the Archives. There are 11 scrapbooks in all, covering a 30-year period, from 1952-1984.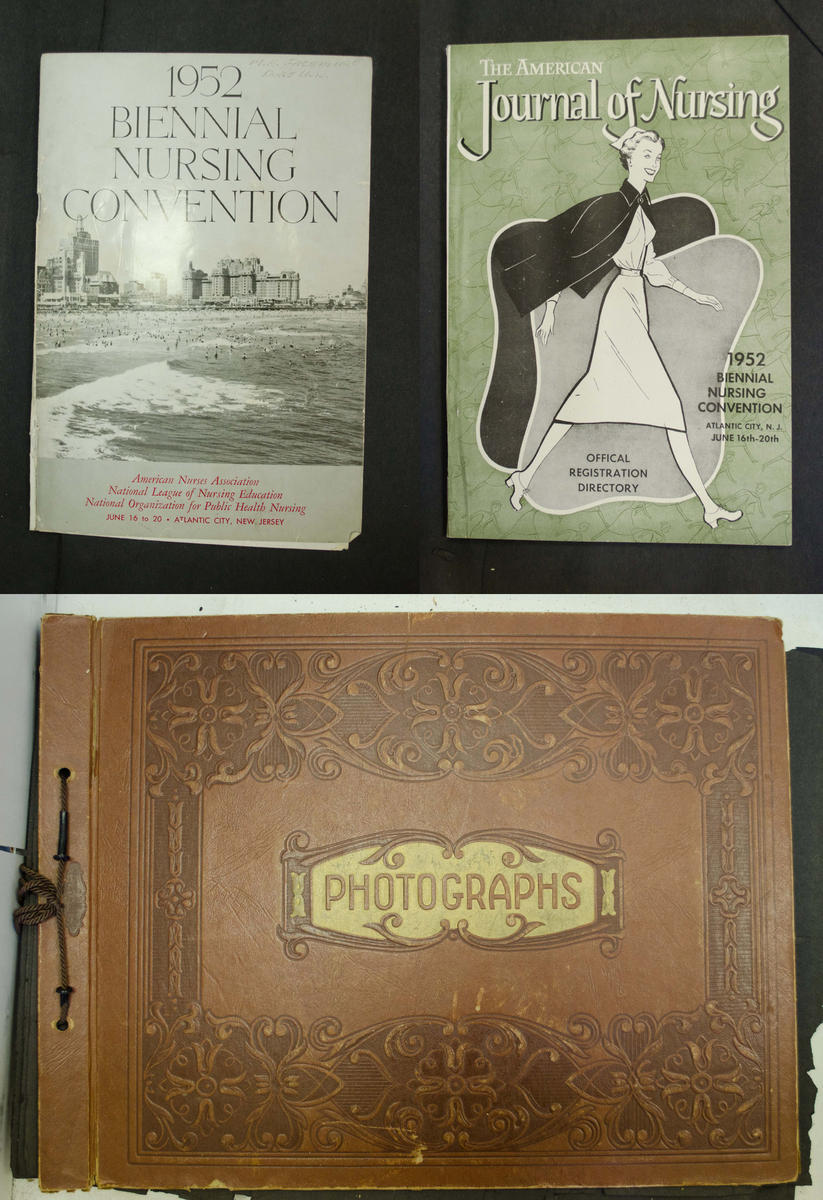 Highlights include two scrapbooks from nursing conventions. The first is of the 1952 Biennial Nursing Convention held in Atlantic City, New Jersey. It features a conference program, registration directory, and many newspaper clippings about the event. Pictured on the right are two pages and the cover. The second is from the 1965 National Student Nurses'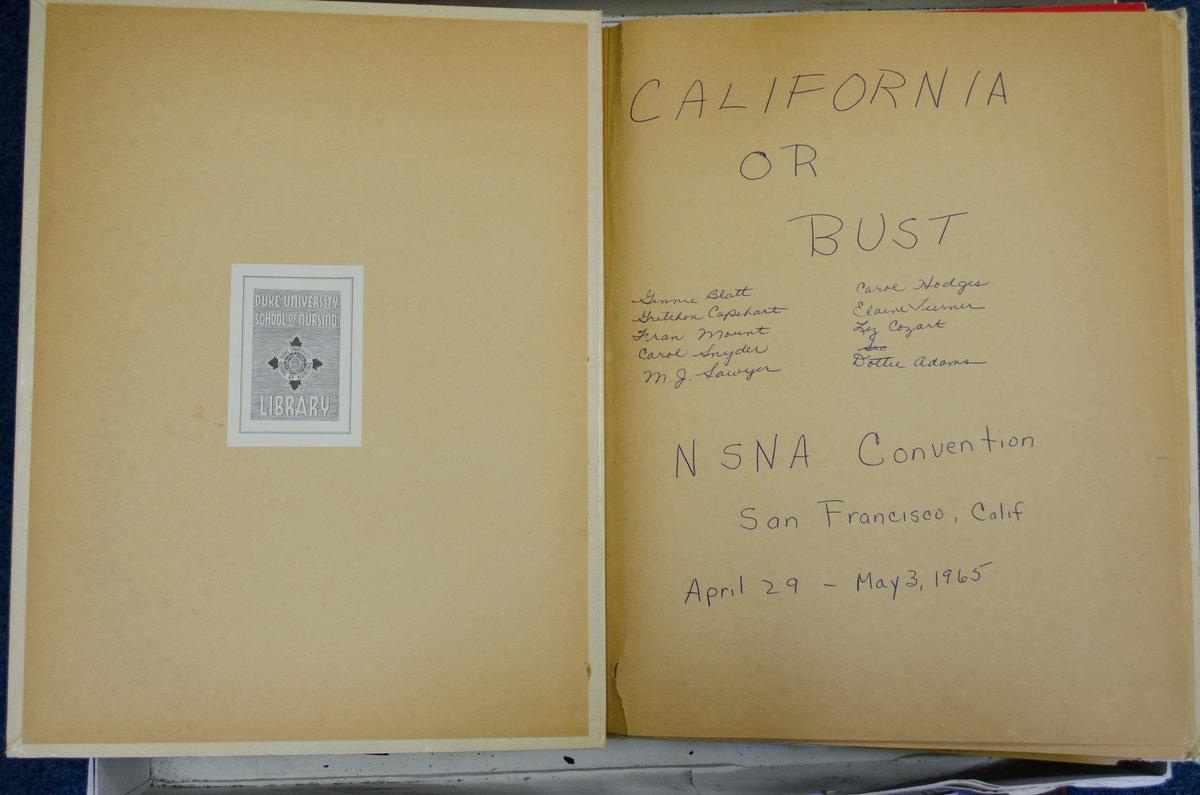 Association Convention held in San Francisco, California. Pictured on the left is the inside cover with the names of the nine attendees from Duke: Ginnie Blatt, Gretchen Capehart, Fran Mount, Carol Snyder, M. J. Sawyer, Carol Hodges, Elaine Turner, Liz Cozart, and Dottie Adams. This scrapbook is filled with mementos from the group's trip, including postcards, menus, conference programs, and maps.
The other scrapbooks feature clippings and photos about the School of Nursing, its students, faculty, and events from 1960-1984. The cliché that the whole is greater than the sum of its parts is especially true with these scrapbooks. While some of the articles and photographs in the later volumes can be found elsewhere in our collection, it is the personalized nature of these scrapbooks that make them unique. Additions such as hand written passages and notes identifying photos (pictured below) give greater significance to the pages.
Visit our website to search these and other scrapbooks, and stop by our table at the School of Nursing Reunion Weekend this Friday!